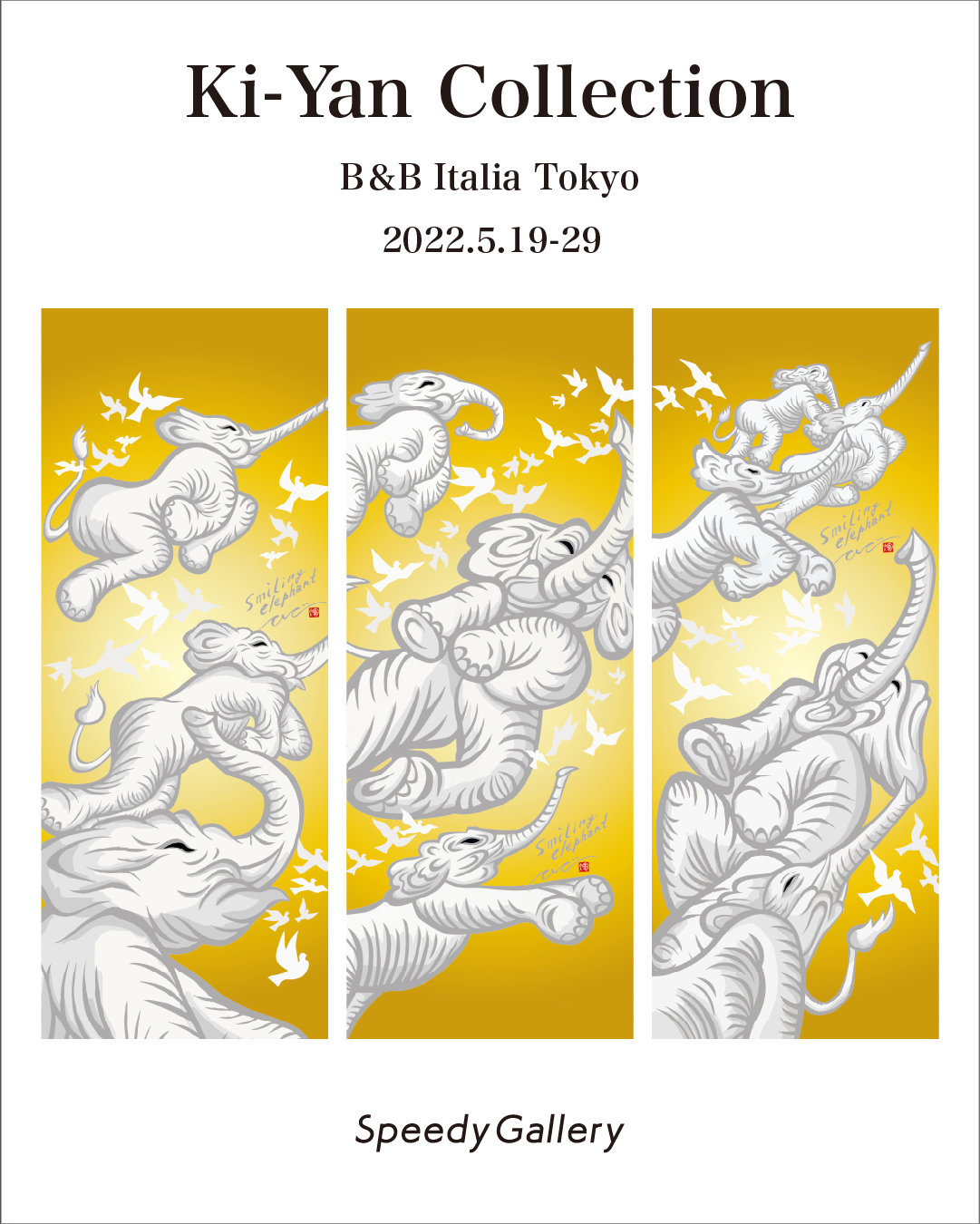 展示名
Ki-Yan Collection
艺术家
Hideki Kimura
期間
Thursday, May 19 - Sunday, May 29 *11:00 - 18:00 Closed Wednesday, May 25
Reception
Friday, May 20, 18:00 - 20:00
评语
Speedy Gallery, Inc. (Los Angeles, CA, USA) is pleased to present the artist, Hideki Kimura's first art exhibition, "Ki-Yan Collection," at B&B Italia Tokyo in Aoyama, Tokyo from May 19, 2022.
After Tokyo, it will be exhibited at Speedy Gallery in Los Angeles in 202. Don't miss this opportunity to see the exhibition in Japan for 10 days. We look forward to seeing you at the exhibition.
and more…
The exhibition will be a collaboration between Hideki Kimura's colorful and powerful exotic animal and plant motifs and B&B Italia's high-end furniture, proposing a new and modern living space.
Hideki Kimura, who declared himself an artist on his 60th birthday has painted more than 250 murals in Japan and abroad in the last 20 years. This marks his first time presenting a framed painting-type artwork.